GDT NaaS - Powered by Juniper Mist
Eliminate the challenges that come with owning, operating, and managing a network infrastructure.
Flexibility Paired with Proven Dependability
GDT NaaS Powered by Juniper Mist allows customers to easily procure cloud services, manage network usage, and assure the best user experiences across multiple locations, no matter the size of your deployment. We deliver turn-key, flexible, and scalable network services for industry-leading AIOps tech stack, which includes wired, wireless, and secure SD-WAN.
No upfront capex investment
Fixed monthly operations costs
Scalable to fit your business needs
WiFi 6/6e technology, enhanced with ML/AI for improved user experience
Monitors device and service usage with a simple view
Industry-leading AI-driven technology and operations dashboard
A single cloud-based portal for wired, wireless, and SD-WAN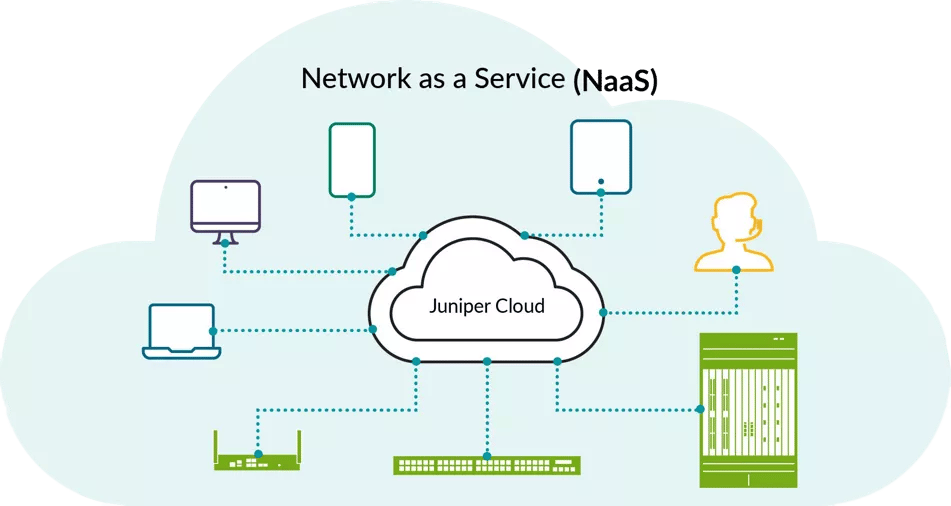 Want more info?
Upgrade to Next-Level Networking